Guest blog by Nicholas Ayers, Better Agency
Guest blogs are written by contributors outside of HawkSoft. The author's views are entirely their own and may not reflect the views of HawkSoft.
We all know that the lifeblood of a successful insurance agency has always been referrals. The local mortgage loan officer is an insurance agent's best friend because they can refer more clients over a long period of time. And not just any clients, but clients that meet the "preferred" criteria most agents strive for.

With this knowledge, insurance agents have gone to extreme lengths to build relationships with loan officers at all costs. In the early years, an agent would stop into the loan officer's office with coffee, donuts, and even gifts hoping to make a friend out of the loan officer.

Ultimately, the power dynamic in this relationship was disproportionate—the agent needs referrals from the loan officer, but the loan officer has no real incentive or urgency to deliver referrals, and specifically to deliver them to you rather than any other agent (hence the donuts).

In this article we'll take a look at the obstacles to the current lead exchange system and outline a new way to build far more meaningful referral partnerships with loan officers.
In this article:
Death to donuts: the rise and fall of "giving leads"
Over the last 5 years, insurance agents have sought to gain more control over their relationships with loan officers by delivering leads to their email inboxes through tools like Facebook.

The theory is: If I can generate leads for you from Facebook, you'll love me and want to refer all of your business to me.

While this strategy may work for some agents, many find it unsuccessful due to several significant downsides like technical knowledge, cost, and lead quality.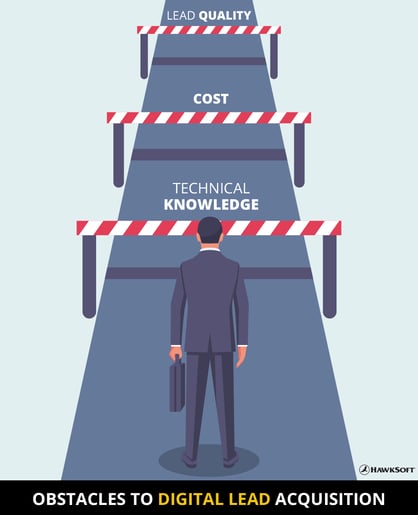 Technical knowledge
Using Facebook to generate mortgage leads is not as easy as it used to be. In fact, nothing on Facebook is as easy as it used to be. Recent updates and stricter rules have made Facebook marketing more challenging to a beginner. Where it used to be like putting a coin in a machine and pulling a lever, now keeping up with things like algorithms and marketing dashboards that are ever changing has made it significantly more challenging.

It also requires creating landing pages, ad optimization, ad auction bidding strategies, etc. It's enough to keep a full time internet advertising agency busy, let alone an insurance agent. For most, it's destined to fail.


Cost
Facebook functions like an auction: the fewer people you "bid" against, the better your chances of winning. Unfortunately, a huge increase in competition from other advertisers in recent years has made Facebook advertising a much larger struggle for new agents jumping in.

For example, friends of mine at Good Vibe Squad, a marketing agency solely focused on online lead generation for mortgage professionals, shared that in the last 12 months, they have spent $1,245,754 on generating leads for their clients. Most agents have a relatively small budget for social media, while companies like Good Vibe Squad are spending thousands of dollars every day competing for the same leads you are.

The cost of a loan officer's loyalty has become a lot more steep than a box of donuts.
Lead quality
Most loan officers get referrals from real estate agents. These referrals are from people who are looking to get pre-approved so they can get the keys to their new home. These are not shoppers or tire kickers, these are legitimate clients who need home financing. In the mind of a successful loan officer, this is the kind of lead quality they want to spend their time on.

You will be hard-pressed to find a successful loan officer who wants to deal with internet leads, which often have poor credit and low income. Unfortunately for most insurance agents attempting to generate mortgage leads, the majority of leads you obtain will be from these people.

Because these leads are so much harder to close, the "donuts" you're offering still aren't as tempting as what they're getting from other sources, and you're unlikely to receive good referrals in return.
Refinance requests: the new way to insure your loan officer's entire book of business
The secret to building a long-lasting, unbreakable relationship that allows you to capture 100% of your loan officer's business is to provide an avenue that sees their existing clients come back to them time and time again.

The donuts gave you attention. The leads gave you early leverage. Customers will give you undying loyalty. Allow me to explain.

You, the insurance agent, are the last line of defense between your loan officer partners getting a chance at a repeat customer, and losing out on a gift-wrapped deal. It's time to change your perspective on service work surrounding existing home insurance clients.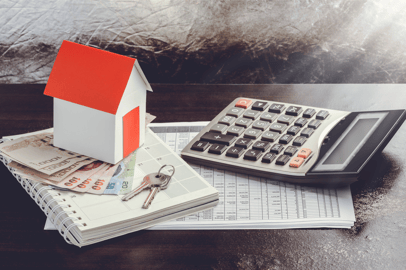 Early in 2020 most of the national housing market experienced a "Refi Boom." Homeowners everywhere were refinancing their mortgages with lower interest rates. This caused a service backlog in many personal lines agencies. Agencies everywhere were having to field dozens of daily calls and emails asking for updated declaration pages.

Sadly, this service rush was treated like a thoughtless transaction rather than the golden opportunity that it was. Agents quickly made changes to an existing home policy and sent the new declaration page off to the new lender's inbox. I mention "new" because in most circumstances, clients would shop their interest rates with a large bank or an online retailer, not the loan officer they first worked with. This means your loan officer partner lost an opportunity to secure another loan from a buyer who wants a loan now.

Until now, insurance agents have thought it impossible to deliver results to loan officers because they were the last link in the chain. But now, there is a way to flip the script and guarantee more closed loans for your loan officers without having to spend a dime on internet marketing.

It happens when you can send every refinance request you receive back to your loan officer partner, who can re-shop the rates and close the deal faster with your insured.
Loyalty for loyalty
This new system ensures you have the complete loyalty of your loan officer. Because you protect their book of business, it guarantees your rightful place as the one who insures their entire book of business.

Your value proposition is now far more enticing than a box of donuts or a dubious handful of leads: send me all of your clients, and I'll make sure they never leave you.

Every service request for a refinance is now treated as a direct lead to your loan officer partner. They will gladly send you every client they have in order to protect their interests in the future.

Think of it as insurance for your loan officer.
Create successful loan officer partnerships
The benefits of this new type of referral partnership are clear, but how do you create a successful one? We've outlined four steps for creating a fruitful partnership.

1. Identify worthwhile partners
The first step is to find the right loan officers to partner with. If you don't already have a relationship with any, look for loan officers in your area. You might want to browse their website and social media to see if they'll be a good fit for your agency. Here are some signs that a loan officer will be a good partner:


They produce at a similar level to you
Partner with someone who is doing a comparable amount of business to your agency.

They have industry tenure
This will ensure they have more industry knowledge and a bigger network of leads to leverage.

They respect your processes
Make sure they are willing to give you the referral information you need at the time and in the way you need it.

They work WITH you
Confirm that they are invested and willing to put in the same amount of effort as you are, or you could end up in a relationship where only one party is providing leads.
You can find more details on identifying good loan officer partners in Better Agency's guide to attracting loan officer referral partners.
2. Ask partners for a referral relationship
Once you've identified potential loan officer partners, approach them with your request to set up a referral relationship. Make sure to stress the benefits for all parties involved: the loan officer will have the chance to ensure they don't lose clients when they refinance; the client will get great service, fast binders, and low rates from your agency; and your agency will receive quality leads from the loan officer's current book of business.

In your initial conversation with a potential partner, ask them about their current processes, where their pain points are, and how you can help them. This will help you set up a beneficial relationship for both parties from the start.

See our guide to get templates for requesting a referral relationship over email, LinkedIn, and Facebook, as well as tips on handling objections, managing the referral relationship, and more.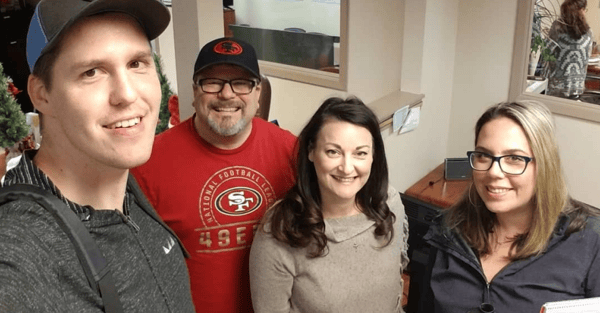 Nicholas Ayers (left), with some of his mortgage referral partners. Source: Better Agency
3. Set up a system to receive referrals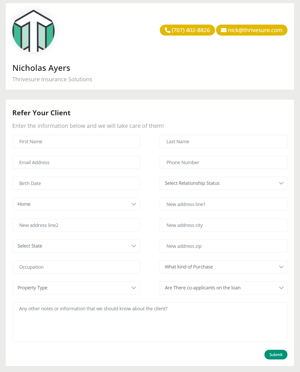 Once you've established a relationship, you'll need to set up processes to share and track leads. If you use Better Agency's Insurance CRM, you will have loan officer workflows included in your account, and you can simply provide your loan officer with a Better Agency referral form. This will allow your loan officer to easily refer you more home insurance business that ties back to your loan officer.

If you use a different CRM, you can set up referral forms or other ways to input leads from your loan officer. Make sure your leads are tagged to the corresponding referral partner in your CRM. If loan officer John refers a client to you, you will be able to trigger automation events for customers with "John" as the lead source.
Better Agency referral form for loan officers
4. Alert partners of potential opportunities
In addition to a process for receiving referrals, you'll need a process for alerting the loan officer when you have leads for them. The best way to set up your internal process is to have a trigger event that alerts your loan officer if their referral to you ever tries to do business with a competitor.

When you are asked by another mortgage company to provide updated evidence of insurance for a mutual client, you should be able to launch a series of automated communications to your referral partner that alerts them of the request. This allows them to have an extra opportunity to contact the client and write a second loan with them.

If you use a CRM, you can create manual triggers and workflows to send an email to your loan officer partner when a request comes in. Every CRM is different and has different capabilities. You may need to hire a consultant to build the right setup for you. As mentioned, this feature is already built into Better Agency.

By providing these "lay-up" opportunities back to your loan officer referral partner, you are providing a level of service that they have likely never seen from another insurance agent.
Our gift to you: free guide on locating and recruiting new loan officer referral partners
At Better Agency we know the challenges of building an agency. As insurance agents since 2005, we've seen many different angles and ways to communicate with loan officers. This method of insuring their book of business is the one I am most fond of because it provides undeniable value to your referral partners.

The problem many insurance agents face is knowing how to recruit and communicate with new loan officer partners. As a free gift to you, we've put together a guide and script on locating and recruiting new loan officer referral partners to your agency.

You can use the talking points and strategies to locate new partners and persuade them to work with only your agency. Between this article and our guide, you'll have the tools to build stronger relationships with loan officers that create quality leads for both sides.
Get Better Agency's free guide to recruiting loan officer partners