There's no doubt that the legal cannabis industry has exploded in recent years. Property Casualty 360 offers this staggering summary on the market: "Cannabis sales in 2021 were $26 billion, according to flowhub, and are expected to exceed $32 billion in 2022. The industry currently supports over 400,000 jobs. New Frontier Data estimates that the industry's value could exceed $57 billion by 2030."

Currently, about 30 states allow marijuana for either medical or recreational use (see policies for each state here). Take a look at the 2021 Cannabis State of the Industry Report for information about the rapid growth of the industry and its current demographics, and the NAIC summary of cannabis and insurance for an overview on how it intersects with insurance.

As insurance agencies know, emerging markets bring increased opportunities, as well as unique coverage needs. In a fairly new, highly regulated industry with unique risks and a rapidly evolving landscape, cannabis companies struggle to find insurance offerings tailored to their specific coverage needs. With insurance needs at every step of the supply chain, from grower to manufacturer to distributor, cannabis insurance can be a robust niche market for agencies who are willing to learn the industry.
In this article:
Advice from Greenpoint Insurance on growing a cannabis niche
We spoke with JB Woods of Greenpoint Insurance, a HawkSoft agency that started specializing in cannabis insurance back in 2007, to get his insight on growing a cannabis niche. As a founding member of the National Cannabis Industry Association (the oldest, largest, and most inclusive trade association representing legal cannabis businesses), JB is something of a pioneer in the industry and is now a nationally recognized speaker on the subject.

JB started his independent agency in 2007, after selling his Allstate agency, and was looking for a niche to specialize in to differentiate his agency. When he saw a flyer from an MGA colleague about insuring medical marijuana, he knew he had found what he was looking for. "I knew nothing about the industry," he says. "The industry was just starting in Colorado, it wasn't even being regulated yet. But I said, you know what? This is a niche that I could probably develop. And I jumped in."


He started by building a website and online forms, finding that in the cannabis industry, clients often wanted to be more discreet and preferred to reach out online rather than in person or by phone. He was shocked by the number of applications he started receiving. While he didn't see a lot of premium during his first few years in the business, he was able to learn the ropes and grow his customer base, and by the time recreational use started being legalized in multiple states, the niche took off.

One difficulty he faced in the cannabis industry was that few carriers provided policy downloads, which meant a lot of manual entry for the agency. "That's when I realized I needed an agency management system to keep things together," JB says. "We were literally pulling up each policy individually on the computer to find information or look at coverages. Now HawkSoft is saving me so much more time because it's all right there. I know which policies are active. I'm not worried about something being expired. I also love that we can create templates in HawkSoft so the clients can see all their coverages by email - that has saved me so much time."
Educate carriers and clients on unique risks
Because the legal cannabis industry is so new, JB points out that only a small number of carriers have more than a few years of experience insuring it. The number of carriers stepping into the space is growing as more states legalize use, and new legislation like the Secure and Fair Enforcement (SAFE) Banking Act and Clarifying Law Around Insurance of Marijuana (CLAIM) Act have the potential to further reduce barriers to entry.

Working with both carriers and companies who are new to the business means it's imperative for agencies to educate them on the unique risks and coverage needs for the cannabis industry. "They need to understand marijuana and what risks are associated with it," JB says. "They need to understand how important security is and what those security measures are. If you have manufacturers, they have very sophisticated equipment that has a lot of risk associated with it, and it needs to be insured. So the exchange of information is really a 'joint' effort, so to speak, where we are collaborating with our carriers to be able to provide the types of products and services the clients need."

"The exchange of information is really a 'joint' effort, so to speak, where we are collaborating with our carriers to be able to provide the types of products and services the clients need."
Provide confidence around regulations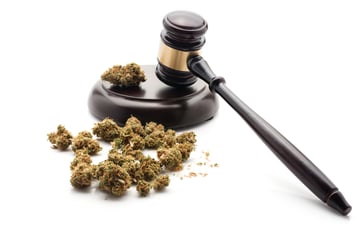 This is an industry that has been quasi legal in the past, and is still highly regulated, JB observes. With regulations changing all the time, it's important for agencies to have a firm understanding of state laws surrounding cannabis, as well as areas such as tort liability. "There's a lot of trepidation from insurance carriers and a lot of trepidation from companies," he says, because they don't always understand the laws and they don't want to get into legal trouble. "The more you can educate and reassure your clients through your own knowledge and hard work, the less scary it is for them and the more comfortable and confident they'll feel."

Fortunately, there are educational resources available for agents interested in learning the ins and outs of the industry. For example, the National Underwriter Company now offers an online designation program for Cannabis Insurance Coverage Specialist (CICS). It provides "a general overview of the cannabis industry, a review of the issues involving risk management, real estate, and claims, workers' comp and legal employment questions, and a look at factors for business advisors to consider when working with companies operating in the cannabis space." The NAIC also has a Cannabis Insurance Working Group that holds public meetings and provides resources around the topic.
"There's a lot of trepidation from insurance carriers and a lot of trepidation from companies...The more you can educate and reassure your clients through your own knowledge and hard work, the less scary it is for them and the more comfortable and confident they'll feel."
Top cannabis insurance coverages
While some types of insurance may be required for cannabis-related businesses depending on state laws, there are a host of coverages that are important for growers, manufacturers, and dispensaries in the cannabis industry. Many lines may need to be customized to fit the unique needs of the industry. Here are some of the most important coverages for businesses to consider.
Product liability
One of the most crucial coverages for both manufacturers and sellers/distributors of cannabis products is product liability, which protects against financial loss from legal liability incurred due to injury or damage resulting from use of the product. This coverage is especially important because cannabis businesses can be targets for lawsuits because of the lack of standard regulation across states on packaging and warnings, frequent product recalls due to changes in regulations, and claims of defective products.
Product liability insurance typically covers:
Design defects
Production or manufacturing flaws
Packaging and warning labels
General liability
Like any other business, dispensaries and sellers of cannabis products need general liability insurance to cover accidents that may occur to customers or other non-employees at their store, office, or place of business.
General liability insurance typically covers:
Bodily injury at a business location, office, or store
Medical expenses for accidents to non-employees
Damage to a non-employee's property caused by a non-employee
Legal fees arising from the above
Crop insurance
For cannabis and hemp growers, there are a multitude of risks associated with every stage of growing, curing, and processing the plants. Crop insurance is often customized for cannabis growers for the specific growing cycle, needs, and theft concerns involved with growing cannabis. While crop insurance is often not a requirement for growers, it can protect against the devastating financial loss of a destroyed or stolen crop. Most policies cover indoor or greenhouse growing facilities, but some policies may cover outdoor growing as well.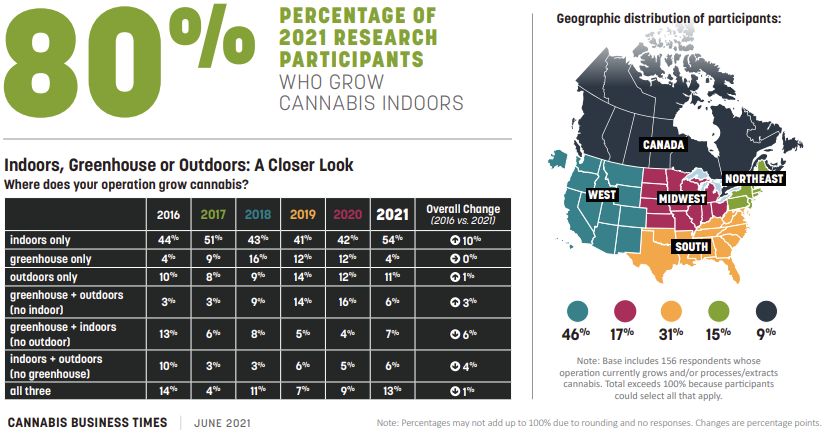 Crop insurance may cover:
Financial loss to cannabis crops due to heavy wind, fire, flooding, hail, lightning, or sprinkler leakage
Theft of crops
Living plant material (seeds, growing plants, young seedlings, flowering plants still in the growing medium)
Harvested plant material (plants in the process of drying and curing)
Finished stock (processed plants that are ready to sell)
Equipment & equipment breakdown insurance
Similar to farm insurance needs, cannabis growers use expensive, highly specialized equipment to grow and harvest their product. If something happens to that equipment, it can be a big financial loss for the business. In addition, equipment breakdown insurance usually covers five major categories of breakdown: electrical, mechanical, boilers and pressure equipment, computers and communications, and refrigeration systems/air conditioners.
Equipment breakdown insurance typically covers:
Costs to repair/replace damaged equipment
Lost income
Restoration period expenses
Bad inventory
Reputational recovery
Compromised data
Property insurance
Insuring properties that house cannabis facilities can be difficult because marijuana is a controlled substance, and many carriers don't offer policies for such properties. It's important to write property policies with carriers that don't exclude cannabis facilities and will provide the needed coverage. Learn more about property insurance in the cannabis industry here.
Property insurance may cover:
Damage to buildings and contents due to covered losses such as fire
Loss of income or increase in expenses arising from property damage
Commercial auto & transportation insurance
In addition to basic commercial auto policies needed for any business, cannabis distributors or delivery-only dispensaries who will be transporting their product need additional coverage. As a controlled substance, cannabis transportation is highly regulated, and once the product is in transit it is likely no longer covered by other types of insurance.
Coverage options to consider for transport:
Commercial auto
Hired and non-owned auto
Motor truck cargo / inland marine
Inventory in transit
Bailee coverage
Employee Coverages
Like other businesses, cannabis businesses need insurance that covers their employees, as well as the associated business risks of having employees. Because the cannabis industry is somewhat volatile and requires higher security, additional coverages may be needed.
Coverage options for employees:
Workers compensation
Employment practice liability
Directors & officers
Management/executive liability
Fiduciary liability
Special crime (kidnapping, ransom, extortion)
Other coverages
The list above is far from exhaustive, and depending on the unique needs of the cannabis business, they may additional coverages, such as the following:
Cyber liability
Excess liability
Professional liability
Business interruption
Errors and ommissions
Enhanced packages: money, sewer backup, etc.
Flood, earthquake, volcanic eruption, sprinkler leakage
Turning over a new leaf in insurance
While a cannabis niche might not be for everyone, it's certainly a market that will only continue to grow as more states legalize usage and regulations become clearer and more familiar for all parties. With both carriers and companies making strides in the industry, it's a good time for agencies to educate themselves on this unique market and the opportunities that come with it.
Learn more about cannabis insurance
See the NAIC Regulatory Guide for Understanding the market for Cannabis Insurance for in-depth resources about regulations, coverages, and best practices.