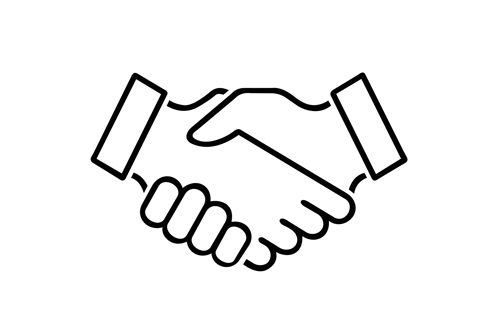 The following is a joint statement from Better Agency and HawkSoft.
To better serve their customers and to pursue the best route towards success for their company, the team at Better Agency is evolving their platform to enter the agency management system market. HawkSoft welcomes the addition of a new player in the space. New ideas and innovation form the foundation of our country's history and success. We look forward to seeing how their approach further drives innovation.
As a result of this evolution, however, HawkSoft and Better Agency will need to change their business relationship. HawkSoft has a firm stance against offering Partner API integration to competitive agency management systems. HawkSoft will not renew Better Agency's API Partnership when the current term of the agreement between the companies ends on May 8, 2021.
Will Shaw, CEO of Better Agency, says, "Better Agency is saddened by the end of this chapter in our relationship with HawkSoft but does understand and respect HawkSoft's business decision. Better Agency's mission to help independent agents gain competitive advantages in the market necessitates a shift into being an agency management system."
As a customer currently integrating Better Agency with your HawkSoft data, you will be able to continue integration until September 30, 2021. After September 30, 2021, HawkSoft customers will no longer be able to share data with Better Agency via HawkSoft's Partner API.
Better Agency and HawkSoft share a passion for pushing the independent agent channel forward. HawkSoft wishes Better Agency the best on the next step of their journey.
Additional information provided by HawkSoft:
Terms and Conditions
HawkSoft's Partner API Terms and Conditions state, in part: "Developer may not access the APIs if Developer is a competitor of HawkSoft, as determined by HawkSoft at its reasonable discretion, or to replicate or attempt to replicate the essential user experience of the HawkSoft Platform." In becoming an agency management system, Better Agency ("Developer") will no longer meet the Terms and Conditions for use of HawkSoft's Partner API.

How will this impact HawkSoft's API Partner program?
Including Better Agency, HawkSoft has said "no" to three potential API Partners since the start of our program in 2019. HawkSoft has said "yes" to over 75 potential API Partners (14 of whom have live integration as of the writing of this article). HawkSoft remains committed to integrating with technology vendors that we view as allies in our mission to ensure the success of independent insurance agencies. Every agency is unique and requires a unique set of technology vendors. To the best of our abilities, being mindful of our commitments to our stakeholders and principles, HawkSoft will continue to form relationships to drive the Independent Agent channel forward.
You can see a full list of available API Partners here: https://www.hawksoft.com/partners