Image source: shutterstock
Accounting practices for insurance agencies have complexities other small businesses do not face. Insurance publications and industry organizations seldom host commentary on trust accounting even though the topic is critical to P&C agencies. We get it: insurance accounting isn't a fun topic.
Insurance regulations require agency owners to maintain separate accounting for all fiduciary funds. This separates the agency's business operating funds from premiums. Any premium payment deposited in an agency's trust bank account becomes fiduciary funds subject to insurance code regulations. Agency funds are not permitted to be withdrawn from the trust account without documentation of the amount of commission earned and a detailed audit trail.
5 challenges of trust accounting
The biggest challenges with trust accounting include:
Tracking retained commissions
Finding and correcting discrepancies
Tracking funds due back to the agency (return premiums, duplicate payments)
Compiling data quickly and accurately
Preparing Trust Solvency Reporting / Premium Trust Accounting Reporting
Agencies need skilled bookkeepers with insurance industry knowledge to correctly address these challenges. Or, the agency may find themselves in deep water with the department of insurance. Read on to learn how the right accounting processes and system integrations, including a managed accounting solution, can help streamline these bookkeeping challenges.

Choosing an accounting system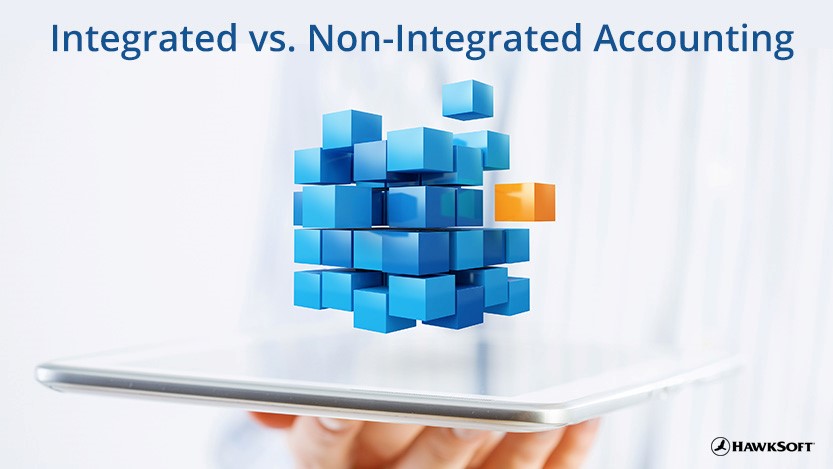 Image source: shutterstock


Another challenge agencies face is how to configure their accounting systems to follow insurance regulations. Many management systems come with integrated accounting while other systems work with popular accounting platforms like Intuit's QuickBooks™ product (non-integrated).
Integrated systems are packaged with many agency management systems marketed as inclusive systems that are easier because all of your company information is stored in one place. Integration may appear as an advantage, but it often has more challenges because a management system is not equipped to efficiently handle anything outside of trust accounting (i.e., bank synchronization).


Challenges of integrated systems
The biggest challenges for management systems with integrated accounting:
Cannot sync with bank or credit card companies; all transactions are manually entered
Generally do not allow corrections "on the fly"
Year-end data for CPA/tax accountants are usually printed financials, as opposed to a full company file
Do not sync with third-party accounting apps such as Expensify or TSheets, which are designed to streamline operating accounting.


Non-integrated systems - facts and myths
Non-Integrated accounting systems are stand-alone products that work tightly with your management system. There is a lot of conflicting information available on the pros and cons of the two methodologies. While many salespeople and software-specific consultants have strong opinions about integrated vs. non-integrated, they are usually misinformed.
Here are some myths and facts of non-integrated systems: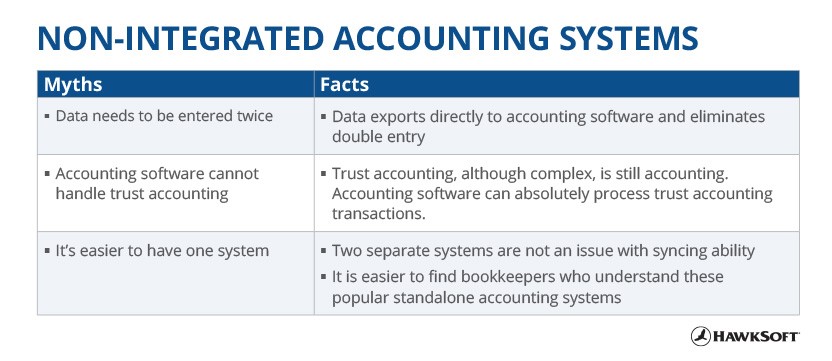 QuickBooks Online is an example of a non-Integrated system
A well-known example of non-integrated accounting software is QuickBooks™ and QuickBooks™ Online (QBO). The product accounts for more than 80% market share with small businesses and is a popular accounting program used by independent insurance agents. QBO usually works tightly with the agency management system. For example, HawkSoft's agency management suite contains a strong accounting core that is integrated with QBO. This allows streamlined communication between the two systems for trust accounting transactions, reducing the amount of time you have to spend on bookkeeping tasks.
Trust accounting flows seamlessly into QuickBooks

Many other management solutions have similar connectivity if you choose to connect the two systems.
Benefits of QuickBooks Online with HawkSoft

Click here to learn more about how HawkSoft offers discounted QBO subscriptions that include a 25% discount that never expires, no long-term contracts, and one invoice from HawkSoft for both CMS and QuickBooks subscription fees.
Non-integrated systems also often have mobile features, inherent to an online solution such as QBO, that go beyond the four office walls. Daily tasks become easier.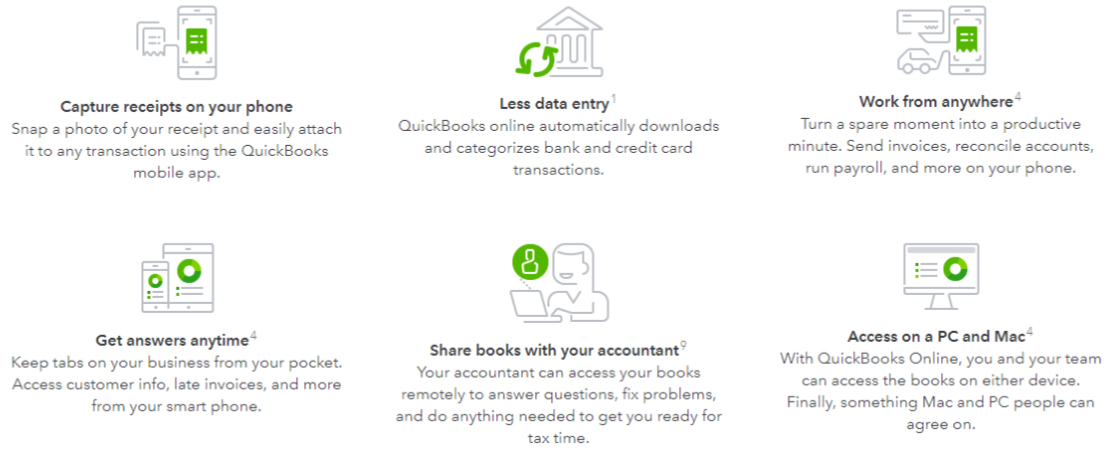 Source: quickbooks.intuit.com

Managed Accounting Services –
a comprehensive solution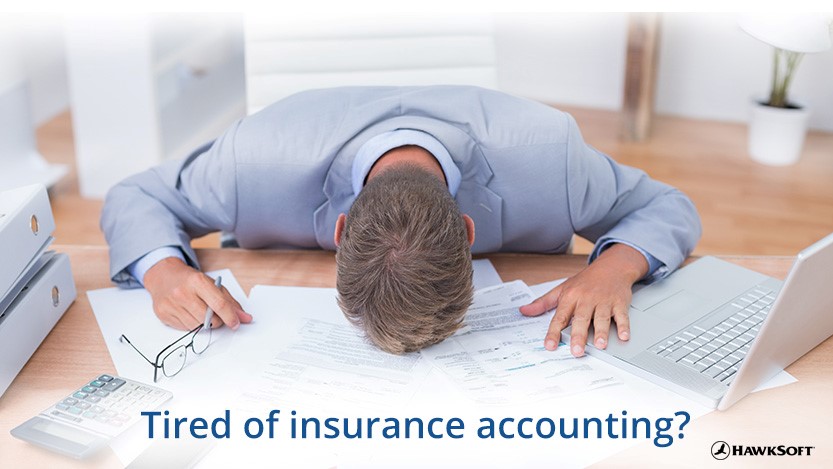 Image source: shutterstock

Continued pressure to optimize business efficiency has compelled insurance agencies and brokers around the globe to seek new approaches to streamlining their back-office tasks, such as outsourcing accounting services.
Do you:
Struggle to find or keep bookkeepers with the specialized knowledge critical to your agency?
Want to spend less time on tedious accounting tasks?
Need more time to focus on growing your business productivity?
Want to know your accounting and reporting is accurate and up to date?
If you answered yes to any of these questions, a managed accounting solution may be the answer you are looking for. Managed accounting services take away the burdens inherent to in-house bookkeeping. It can help reduce the biggest challenges (and headaches) associated with trust accounting, including commission tracking, finding discrepancies, and preparing reports.


Advantages of hiring managed accounting services:
Outsourcing your agency's bookkeeping tasks frees up valuable time that can be redirected into growing the agency. Back-office functions are a distraction from strategic operations.
By outsourcing bookkeeping operations, you save money on paying full-time or part-time wages and benefits to an in-house bookkeeper. By using managed accounting services, you only pay for what you need.
Focus your time and efforts
By eliminating the drudgery of daily accounting duties, you and your producers will be able to provide your policyholders with more focused service. Managed accounting services not only helps you focused on your business, it allows your contracted bookkeeper to focus on your agency as well.
Outsourcing gives you a great way to have full-time knowledge on your team without having to pay for it around the clock. By putting your books into the hands of a highly skilled bookkeeper who understands insurance accounting best practices , your job becomes easier. Best of all, you'll be working with certified professionals ensuring that your accounting records are compliant, up to date, and available should you be subject to an insurance department audit.
Expand or downsize quickly. You can choose to invest in agents, producers, and CSRs instead of bookkeepers to handle back-office tasks.

HawkSoft's Solution for Managed Accounting
HawkSoft's Managed Accounting Services is a new service offered by HawkSoft. Operating accounting, trust accounting, commission reconciliation, and bank audits, are just a few of the services offered to insurance agencies. Our team can take care of some or all of your daily accounting and bookkeeping tasks so you can pay attention to running your agency leaner and more efficiently.
Your assigned bookkeeper works with your agency as your single point of contact for insurance accounting. Additionally, you can use any insurance agency management software of your choice. We are experienced in several management systems – our Managed Accounting Services are not HawkSoft specific (although it is the preferred system).
Robert James, President of 25-year-old property and casualty firm, PNI, found a better accounting solution when he moved from using a shared accounting professional to HawkSoft Managed Accounting Services.
"ROI for me is the ability to get what I need so I can move on to other important things."

—Robert James
President, PNI
Kirkland, WA
What's next?
As you evaluate your current accounting solution and the different options available for your agency, ask yourself these questions:

Is your accounting system currently serving your needs?
Is it following industry best practices?
Is it robust enough to handle the complexities of the insurance industry?
Is it intuitive and easy for you and your staff to use?
Does your staff have the specific insurance industry knowledge you need?
Trust accounting can be complex, but it doesn't have to be difficult. Using QuickBooks Online (purchase through HawkSoft to save off retail prices) and HawkSoft's Managed Accounting Services will allow your team to focus on servicing your current clients and growing your client base, not your backend accounting duties.
Listen to Mythbusting Insurance Accounting, a 30 minute webinar that shares vital insights to proper accounting processes that will help your agency succeed with insurance bookkeeping.